About Us
"Strengthening communities and improving lives by providing access to affordable, high-quality financial products and services."
Founded in 1958, Financial Access Federal Credit Union is the only Manatee Chartered Credit Union and is located in Bradenton Florida. In 2018 we celebrated our 60th Anniversary!
We are a not-for-profit financial cooperative. This means we make decisions for the benefit of all our customers, whom we call member-owners, because each one has a stake, or ownership, in our cooperative. Financial Access doesn't make a profit just to turn it over to anonymous shareholders. The money we earn is returned to our "shareholders" - our members - in the form of dividends and lower rates.
Your money is well protected: funds deposited at FAFCU are covered by the National Credit Union Share Insurance Fund (NCUSIF). Not one member has lost a single penny of insured savings at this credit union - or any other one! Serving our community is just as important to us as serving our members. Financial Access FCU contributes funds to many charitable organizations and agencies, and our employees support a number of worthy causes through donations and volunteering.
You are eligible if you live, work, attend school or worship in the Eligible CDFI Investment Areas of Manatee and Sarasota counties; also Select Employer Groups, Associations and Organizations as approved by FAFCU; Also, spouses of persons who died while within the field of membership; employees of FAFCU; members of the immediate family or household of FAFCU members; and organizations of such persons. (Contact Member Services)
In 2010, FInancial Access was granted a Low-Income designation. Low-Income designated credit unions provide valuable access to financial services for people underserved and unserved by traditional financial institutions.
In 2012, Financial Access was granted a CDFI (Community Development Financial Institution) designation. A CDFI is a financial institution that provides credit and financial services to underserved markets and populations.
During 2013 we continued the transformation of our institution. We improved the physical building with a very attractive renovation project that included building a new wing.
In 2014, we relaunched Reliable Ride to help provide reliable transportation for low-income working people.
In 2016, Financial Access made substantial investments in technology, facilities, and people in an effort to improve our ability to serve our growing membership base. We listened to you our members and launched our own mobile app in an effort to improve the member experience. We also made significant improvements to our on-line banking and bill pay platforms. We also joined Facebook, Twitter and Instagram to stay even better connected to members..
In 2017, we continued to invest in technology including the launching of the Everything Auto portal which provides a one-stop shop to research, finance and purchase an auto. We successfully rolled out our Remote Deposit Capture service. This service allows members to deposit a check real-time directly from their phone. The credit union also successfully launched our new responsive website that provides our membership with the ability to perform all of their banking functions directly from their computer, phone, or tablet. You can even securely chat with a live agent for a faster response time to your questions.
Although we will always provide that small town branch feel we are capable of serving you anywhere anytime. You literally never have to step foot into the branch.
If you are on the beach and forgot to pay your utlility bill-we are there.
If you got a bonus check at work and need to deposit it- we are there.
If you are at a car dealership and need a loan for your dream car-we are there.
Don't feel like shopping for a car- we are there too!
So when we say "wherever you go we go"...we mean it!
In 2018, Financial Access rolled out its new mortgage offering in partnership with CUMortgage to ensure that all of our members mortgage needs are being met. Through this partnership Financial Access offers competitive programs and rates; on-call mortgage team; unmatched customer service; in-house loan processing and quick under-writing. We also entered into a partnership with Raymond James Financial Services. Raymond James® creates retirement planning strategies; implements retirement income strategies; analyzes and provides insurance; recommends cash flow management strategies; and strengthens wealth preservation strategies.
Financial Access Federal Credit Union proudly celebrated its 60th anniversary in 2018. This is an accomplishment that very few financial institutions achieve. This is a testament to Financial Access and it speaks to the loyalty of our membership. After almost a decade of serving the At-Large Community, Financial Access is going back to its roots by submitting a request to NCUA to begin to serve employment groups in addition to community once again.
We invite you to apply for membership and discover the credit union difference.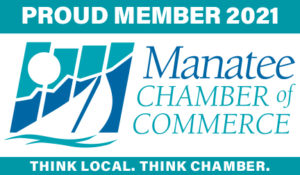 Go to main navigation